Quilts
Quilt for children Zastelli Kitty
Product code: 1345
Quilt for children Zastelli Kitty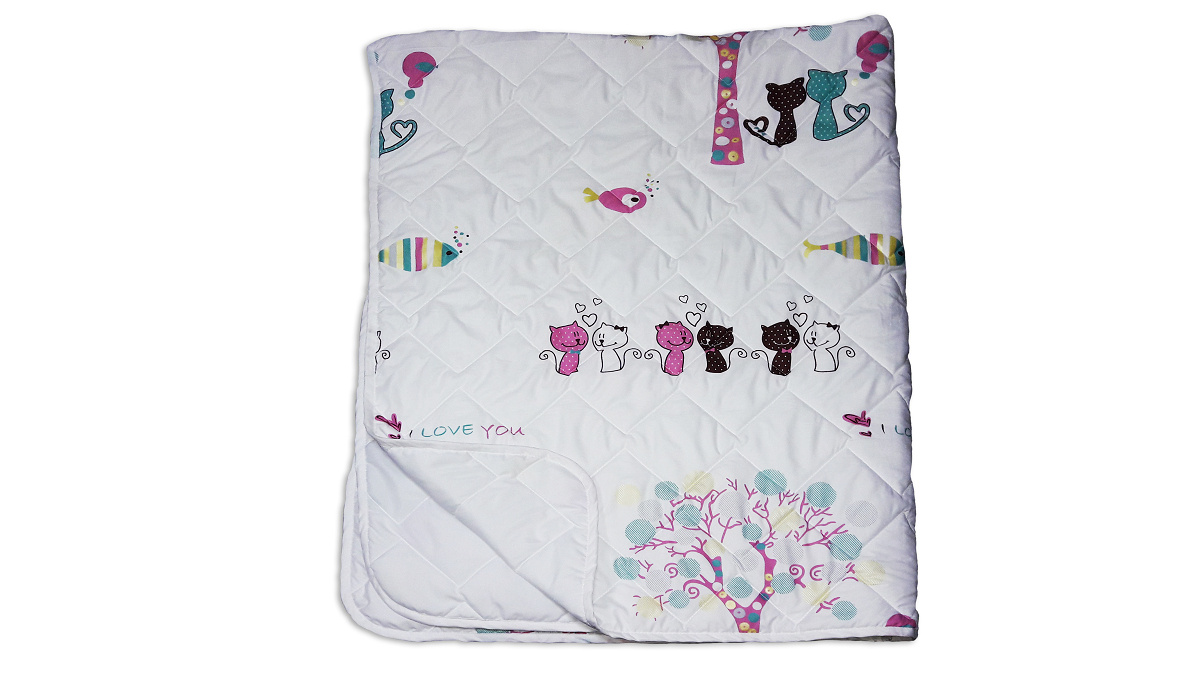 Description
Size
:
105х145 сm
,
110х140 сm.
Filler
:
Feather/down
,
,
Antiallergenic
Manufacturer
:
Zastelli
Type
:
Baby
Fabric: microsatin (100% polyester)
Filling: artificial swan down ("eco down")
Zastelli Antiallergenic Baby Quilt of Kitty series is very light and airy.
Great for rooms with moderate temperatures and autumn-spring.
This anti-allergenic baby quilt is made of high-quality Italian microsateen, which consists of polyester fiber and cotton.
Very unpretentious in care. Designed specifically for washing at home. Recommended temperature is 30 degrees.
Wear resistant and durable. Withstands over 100 washings.
Zastelli baby quilt is highly hygroscopic: it absorbs moisture 5 times better than natural wool.
It is elastic and has antistatic properties.
Prevents the emergence and reproduction of harmful microorganisms, bacteria and ticks.
That is why buying a baby duvet Zastelli Kittens will be the perfect solution.
Reviews
13.05.2019 14:04
Name:
Bkjyf
Хорошее и красивое одеяльце. В машинке стирать можно
25.10.2018 11:00
Name:
Наталья
Покупала на подарок племяннице. Осталась довольна оперативностью выполнения заказа. Качество, вроде бы, хорошее.
12.01.2018 13:41
Name:
Алиса Сергеевна
Стараюсь не покупать дешевую продукцию, тем более, для ребенка. Но в этот раз подкупил дизайн. Пользуемся уже 2 месяца и... мне все нравиться)).
Add review
Related products
Product code: 1799
Hospital and observation pillow Zastelli Economy
98 UAH
Buy
Product code: 3351
Silk Bed Linen Set Violet Zastelli Orchid lilac
772 UAH
Buy
Product code: 1782
Silk bed linen Zastelli Chocolate
from 416 UAH
Buy