Product code: 1502
Pillow ZASTELLI Bubble
Description
View
:
Antiallergenic
Filler
:
Hollowfiber
Manufacturer
:
Zastelli
Color
:
Cream
Size
:
50х70 cm
Fabric: "Bubble" (100% polyester)
Filling: balls (anti-allergenic holofiber)
Bulbashka Zastelli is a zippered pillow with antiallergenic filling.
It has a sleek case and an innovative new-generation filling in the shape of siliconized balls. She does not loose shape and does not get crumpled.
The pillow is quite dense and elastic.
Height refers to rigid models. However, the extra zipper on the case allows it to be adjusted and made perfect for you.
Suitable for children and people prone to allergic reactions.
It is very easy to clean and does not require any special cleaning agents.
The Bulbashka Zastelli pillow is a guarantee of healthy sleep and comfortable rest.
Reviews
22.10.2020 16:54
Name:
luna2012
Когда выбирала открыла чехол пощупала материал убедилась, что подушка отличного качества. Цена покупки понравилась. Подушкой осталась довольна. Рекомендую.
23.03.2020 17:09
Name:
Жанна
Упругая и классная подушка
13.02.2020 15:49
Name:
Татьяна
Цена-качество. На свои деньги подушки великолепные. Брала в прошлом году, выглядят до сих пор отлично. Не скомковались
15.01.2019 11:56
Name:
Эльнара
Отдыхали в гостинице и натолкнулись на сие чудо... Подушка очень понравилась. Стирается отлично.
Add review
Related products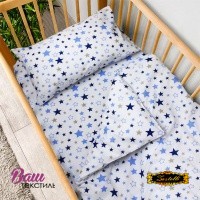 Product code: 1720
Bed linen set for newborn Zastelli 365
489 UAH
Buy
Product code: 3451
Gift Set Zastelli (pillow and blanket)
600 UAH
Buy
Product code: 1577
Quilted down pillow ZASTELLI with zipper Ostrich
from 130 UAH
Buy