Luxury new bed linen 2021
This section is a showcase for those who follow modern news and the latest fashion trends in interior.
Here you will find offers of exclusive bedding sets from the world famous English brand Word of Dream.
All models are made of high quality sateen (100\\\% cotton) and belong to Premium segment of bedding. A distinctive feature of this line is also an innovative digital large-format printing of the highest resolution - Digital Print, using reagents (dyes) of the highest quality and durability - Solid Dyed Airgent. The pattern applied by this technology has increased resistance to external factors (washing, ironing, chemical cleaners...) and allows you to convey all the shades and small details of design.
Our main task is to make every client happy with his choice and come back to us again. After all, high-quality home textiles are the key to harmony, comfort, good mood and healthy rest.
You can always choose and buy satin bed linen in our Catalog.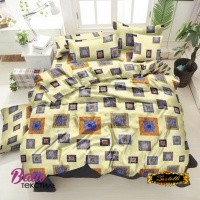 Action
Product code: 3409
Bed linen set ZASTELLI 30-0193 Light Blue Cotton Gold USA
from 520 UAH
Buy
Product code: 1152
Quilted pillow case ZASTELLI (assortment)
72 UAH
Buy
Action
Product code: 3450
Gift Set Zastelli (pillow and blanket)
600 UAH
Buy